Pinewood at Grand Texas
Make everyday feel like a staycation in our community of new homes for sale in New Caney, TX. With Great Texas Theme Park & Waterpark right in your backyard, you will never be short of fun activities. Pinewood at Grand Texas offers incredible channels to Splendora, The Woodlands, and the Spring corridor. These single family homes offer a small-town feel with easy routes to some of Houston's most popular districts, major airports, and attractions.
Search Other Communities
Featured Home Builders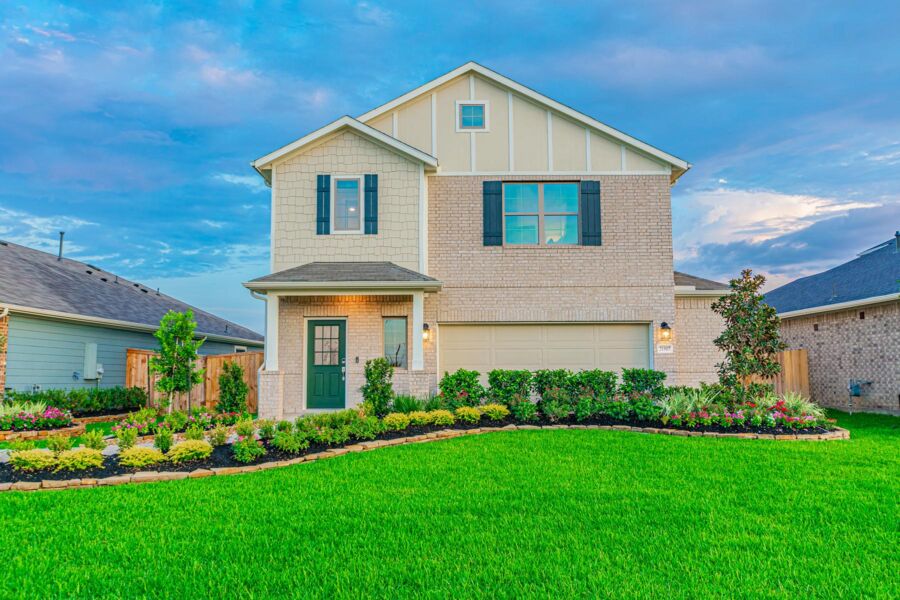 Schools
Students living in Pinewood at Grand Texas will be zoned to Splendora ISD, the smallest school district in Montgomery County. This small district enjoys a high level of community involvement, funding, and improvements large districts have, but without the overcrowding. Your student(s) will receive the best education at newly constructed Timber Lakes Elementary, Splendora Junior High, and Splendora High School. Being a part of the Wildcat family means opportunity in academics, arts, and athletics.
Amenities
Community Park
Greenbelt Trails
Enjoy 4 annual season passes to their Big Rivers Waterpark, included with your annual HOA fees.
2022 Tax Rates
Splendora ISD: 
TOTAL: 3.33%
The tax rates presented are an estimation based upon on the previous year's tax rates and/or third party information and are provided as a courtesy without representation or warranty of any kind (expressed or implied) for completeness, accuracy, or all other purposes. We recommend that the local taxing authorities be contacted for the most recent and/or up to date information. 3/2023
CHECK BACK SOON FOR THIS INFORMATION