Woodtrace
A Gated Master-Planned Community in Pinehurst, Tomball ISD
Explore the amenity-rich master planned community of  Woodtrace in the Tomball area of Pinehurst, TX. Our gated,  wooded community is designed for endless activities for the  whole family. Whether it's a morning walk along wooded trails,  an afternoon trip to the park, or an evening relaxing by the  23-acre spring-fed lake, there's something for everyone in this growing and vibrant community.
Search Other Communities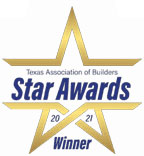 Best Overall Community 300-599 Acres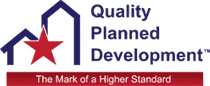 Featured Home Builders
There are a variety of homesite sizes, styles and price ranges in Woodtrace for you to explore. Whether you are dreaming of an oversized homesite with a lake view, or wanting to downsize to a smaller homesite with less yard work, we've got something just for you here in Woodtrace.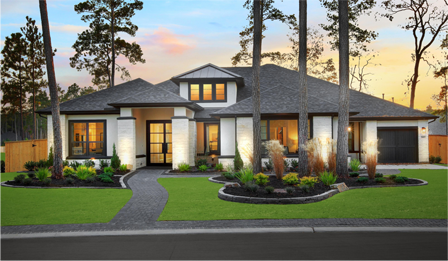 Amenity Highlights
Rec Center
Greenbelt Trails
Pool
Clubhouse
Lake
2022 Tax Rates
Tomball ISD:

TOTAL: 3.20%
The tax rates presented are an estimation based upon on the previous year's tax rates and/or third party information and are provided as a courtesy without representation or warranty of any kind (expressed or implied) for completeness, accuracy, or all other purposes. We recommend that the local taxing authorities be contacted for the most recent and/or up to date information. 3/2023