Magnolia Ridge
Surrounded by serene nature, Magnolia Ridge is a peaceful community that feels like home the moment you drive into the neighborhood. Showcasing family-friendly amenities, these new homes for sale in Magnolia offer amazing roadway access and easy commute to shopping, dining, and more. Magnolia still holds that small-town charm with open fields, pasturing cows, and horseback riding.
Search Other Communities
Featured Home Builders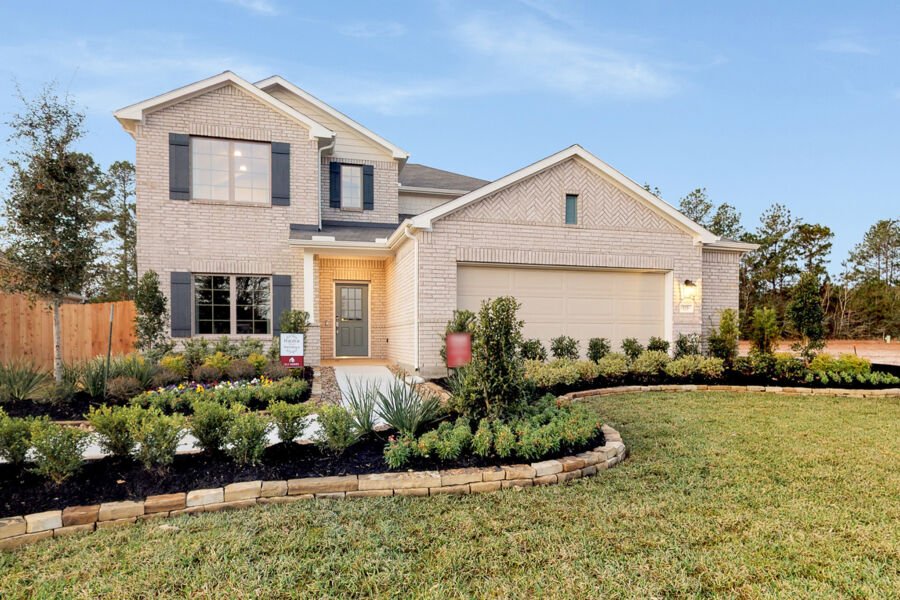 Schools
Students who call Magnolia Ridge home will be part of the Magnolia ISD, one of the best public school districts in Texas, and will attend Williams Elementary for pre-K through 5th grade, Magnolia 6th-grade campus, Magnolia Jr. High School for grades 7-8, and Magnolia West High School for grades 9-12. Ranked as one of the top districts in the Houston area for both academics and athletics, Magnolia ISD is "dedicated to be the best district in the state of Texas."
Community park
Walking trails
Community HOA
2022 Tax Rates
Magnolia ISD: 
TOTAL: 3.30%
The tax rates presented are an estimation based upon on the previous year's tax rates and/or third party information and are provided as a courtesy without representation or warranty of any kind (expressed or implied) for completeness, accuracy, or all other purposes. We recommend that the local taxing authorities be contacted for the most recent and/or up to date information. 3/2023
CHECK BACK SOON FOR THIS INFORMATION
Check back soon for promotions.